We make the world
a bluer place so that there is more life
We recover environmental liabilities by transforming by-products, coproducts, and solid waste into high-performance products.
Know more
The largest recovery and management company of by-products, coproducts and solid waste in Latin America
We are the only company in Brazil that transforms 100% of environmental liabilities (by-products, coproducts and solid waste) into high-quality, high-performance products for various segments (automotive industry and technical applications, such as welding and abrasive electrodes, fertilizers, etc.).
Our purpose
We are the best for a better world
Our planet can keep up with social and technological evolution without having to suffer for it. Through qualified treatment, the materials generated by us positively impact both industries and the environment.
We are interconnected and interdependent. Through collaboration with large multinational industries, we have a process that identifies and studies the economic viability, as well as the technique of using their by-products, coproducts and solid waste inherent to their production processes. Together, we take care of our planet, transforming potential environmental liabilities into biodiversity restoration with part of the economic success of these collaborations, acting in the present so that we may have a future.
Watch the video of the manifesto
100%

of environmental liabilities recovered
Pioneering a more sustainable industry
With our unique technology, we transform by-products into high-performance products. Every drop of water is used in the recovery and utilization of raw materials, and most part of the energy comes from our solar plants. We have the commitment and competence to maintain maximum green processes that don't affect nature and respect life.
Sustainability
Recover, transform and reuse
BluestOne values and prioritizes the well-being of nature, emitting near zero carbon levels and completely restoring everything that would be discarded. All environmental liabilities are recovered, transformed and reused, leaving nothing behind that could affect our world.
With the 0-waste policy, we collaborate with a healthier planet.
We innovate with clean energy
In our infrastructure, we apply solar plants on the roofs and on the ground, which supply the entire company and decrease the levels of electric energy use, prioritizing a renewable source.
Schedule a meeting
Technology
Commitment to people's safety
A team of industrial specialists created our work environment, keeping safety in first place and followed by efficiency according to ABNT, NBR, NR's and WHO norms and legislation.
We calculate very precisely all elements present in the environmental liabilities, analyzing everything in a short time and reducing the use of consumables. Thus, we guarantee good quality, in addition to the safety of our operation.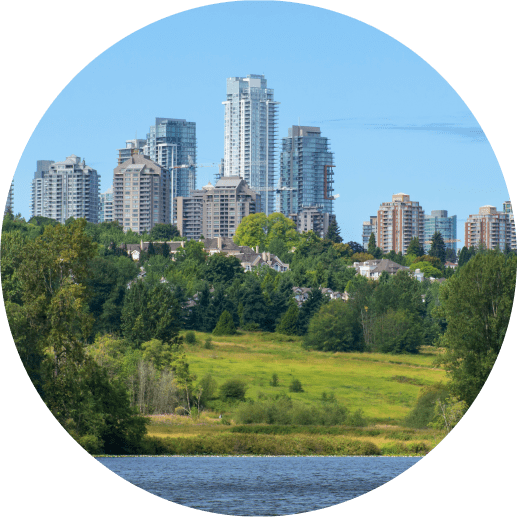 ESG
What if the industry was different?
To keep our purpose of caring for the world, we also need to care for those around us.
BluestOne's ESG policy maintains ongoing support for employees, encouragement of the cities that are our home, and environmental protection of natural areas and animals that need special attention.
Constantly regulated by the responsible bodies, our ESG policy is always evolving, developing processes that are safe and conscientious for both people and the environment.
Schedule a meeting
Transforming environmental liabilities into raw materials for society
We do the complete classification and refining process to obtain environmentally safe products in a sustainable way for companies.
This treatment uses unique technology combined with practical and innovative solutions. With more than 20 years of experience, our company performs the procedure with safety and know-how, making our operations successful.
01
Collection
We collect the environmental liabilities wherever they are and take them to our facilities, where they are stored and analyzed.
02
Classification
For a more efficient production, we separate the solid environmental liabilities, derived from exhausted catalyzers and by-products from the fertilizer industry.
03
Oxides from solid materials
The separated oxides are classified by their grain size, morphology, chemical composition, and potential application.
04
Zero waste
The process is finished with 100% of what was introduced in the production line after classification and qualification of the by-product, coproduct or solid waste.
For a world in harmony
We must always remember that the planet is our home and we are capable of transforming it into a welcoming home for everyone, making this change reach society and the environment. We support more and more the projects that take care of biodiversity, as well as bring the human being closer to nature, also helping their own development and that of their city.
Brazilian Merganser Project
Brazilian Merganser Project
The Brazilian Merganser is one of the most endangered water birds in the world, included on the Red List of the IUCN – International Union for Conservation of Nature.
According to researchers from PAN (National Action Plan for the Conservation of the Brazilian Merganser), there are about 200 free-living birds found in Minas Gerais, Goiás and Tocantins.
Considered a bio-indicator because its presence indicates an ecosystem in balance, the Brazilian Merganser was given the title of Brazil's Water Ambassador by the 8th World Water Forum, aiming at the conservation of all biodiversity.
BluestOne has supported PAN for years, helping the species to get out of the risk of extinction. This requires very important actions, which are:
Scientific expeditions to collect their eggs in the wild, forming an ark population; to create a genetic reserve and breed the species under human care, so that we can reintroduce the nestlings into the wild, with the goal of creating a population with safe genetic variability and bring the Merganser out of the risk of extinction.
There is still a lot of work to be done, but we are all together for the conservation of biodiversity!
Environmental Education Project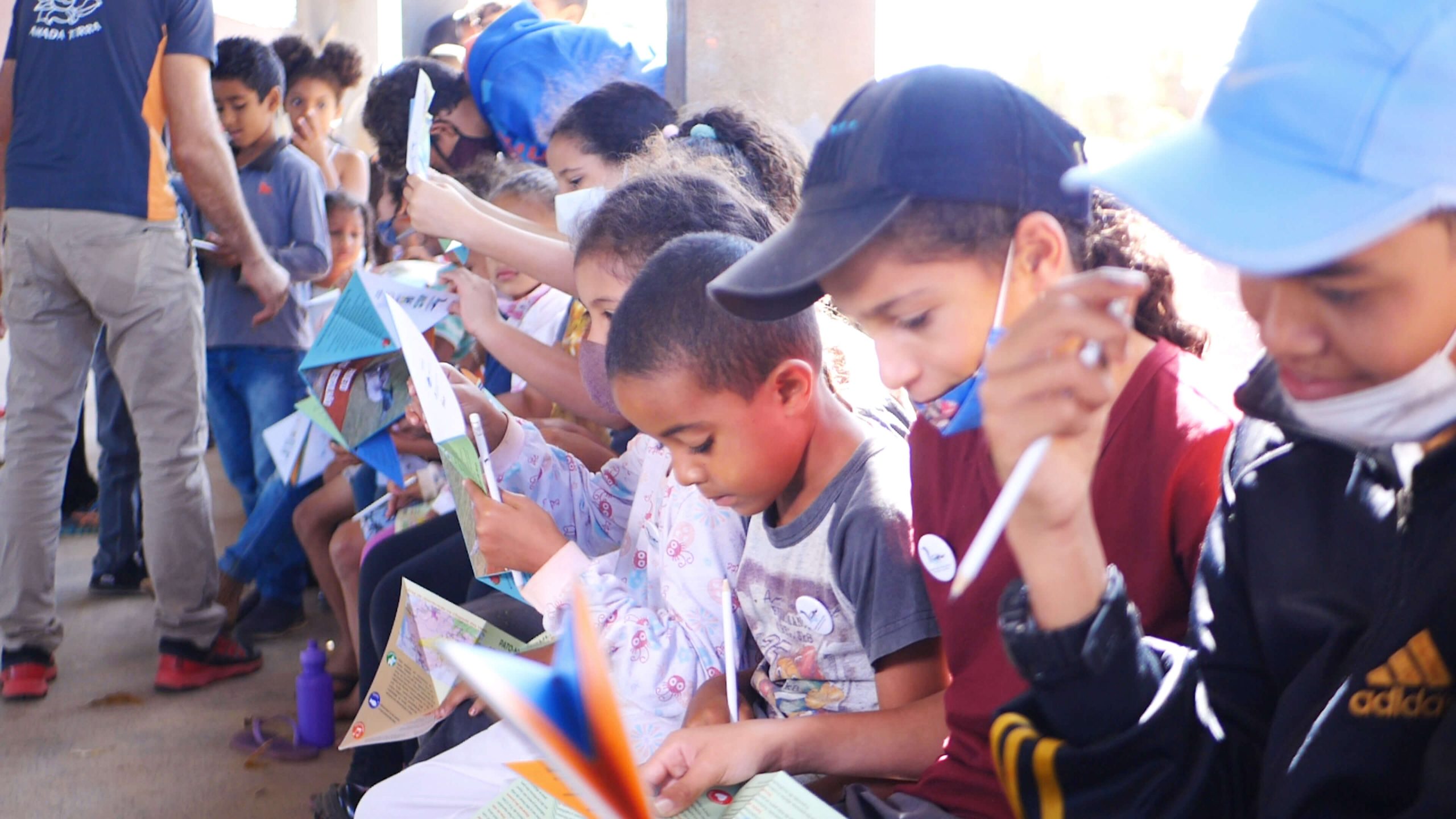 Environmental Education Project
BluestOne believes that environmental education is characterized by processes in which the person builds social values, knowledge, skills, attitudes, and competencies aimed at the conservation of biodiversity and the environment. Based on this methodology, we carry out our projects.
In 2022, during the Chapada dos Veadeiros Scientific Expedition, we gave lectures to several groups of children, who received guides on good practices with the Brazilian Merganser, containing important information about the species and the importance of conservation of the Cerrado.
In the second half of 2022, we will carry out an environmental education project at the E.E. Manoel Dias de Almeida, in Saltinho – SP, on current aspects of the environment and the impact of sustainability on daily life.
We will take the students and teachers to ZooParque in Itatiba – SP, the largest private zoo in Brazil, and we will also plant native species seedlings in Saltinho, involving the whole community in this local reforestation milestone.
Red-browed Parrot Project
Red-browed Parrot Project
The Atlantic Forest is the most deforested biome in Brazil. In addition to this fragmentation, many animal species suffer from trafficking and extinction. Among them is the red-browed parrot.
Found only in this region, the species has practically disappeared from the state of Alagoas and urgent actions for its reintroduction into the wild were necessary. In a joint effort, ICMBIO, the Federal Police, IBAMA, and environmental agencies from Espírito Santo, Bahia, and Rio de Janeiro dismantled a gang of wild animal traffickers, rescuing 60 parrots and later returning them to nature.
These birds were sent to the Lymington Foundation and Polezel Scientific Breeding Center, undergoing rehabilitation with a rigorous nutritional and sanitary program. After eight months of intense care, they were ready to fly to the Atlantic Forest Preservation Institute, Usina Leão, in Alagoas.
BluestOne supported one of the most important steps of the whole process, involving aerial transportation with several professionals.
BluestOne and Lymington Foundation Partnership
BluestOne and Lymington Foundation Partnership
The Scientific Breeding Ground for Lymington Conservation Foundation purposes was founded by Mr. Willian Karl Wittkoff, or Mr. Bill, and is located in the city of Juquitiba – SP.
For more than 20 years helping endangered birds return to the wild, the breeding ground has developed techniques capable of reproducing and returning as many birds as possible to their natural habitat. We are specialized and recognized worldwide for our experience in maintenance and reproduction of the ararajuba, hyacinth macaw, and the purple-bellied parrot.
Its current president is Prof. Dr. Luis Fábio Silveira, who is also the vice-director and curator of the Ornithological Collections of the Museum of Zoology at the University of São Paulo, as well as a professor in the Zoology Department at USP.
The Foundation has partnerships with the most respected research institutions in Brazil, and BluestOne aims to help them expand reproduction under human care. Our first project will be the reintroduction of the ararajuba in Belém, where they were extinct 100 years ago.
Contact us
We are ready to listen
For any questions, information or requests for our services, please contact us.
Rodovia Cornélio Pires SP-127, KM 51, Saltinho, São Paulo (SP) 13440-970, BR